Make this YOUR Month
National Woodworking Month. National Rebuilding Month. National Decorating Month. Do you think it's a coincidence these three celebrations all occur in April? We don't.
The only thing missing here is National Stairway System Month. But, since it's not included as a special holiday (yet!), we suggest that as you're thinking about woodworking, rebuilding, and decorating this month, you also think about replacing your stairway system.
Hand-Crafted Wooden Stair Parts
At L.J. Smith we have a large assortment of hand-made wooden newels, posts, and balusters to help you rebuild an old, dated staircase. And, while you're thinking about that project, let your mind wander a bit to how a new stairway system --- made out of warm woods --- can really help decorate your home.
It's the wood choices that truly help make a new stairway system a stand-out success. The selection of a lighter or darker wood than what you have right now can transform a stairway. And, combining together different woods (or even iron balusters) with wood handrails and posts can be a stunning combination!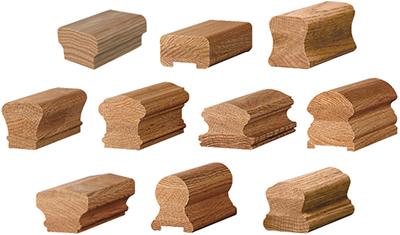 Warm Woods
Right now on the L.J. Smith website, there are 14 wood species available for handrails. From that, there's a whopping 4,139 styles to choose from. So, whether you're looking for Brazilian Cherry, Walnut, or even White Oak, we can accommodate your desires.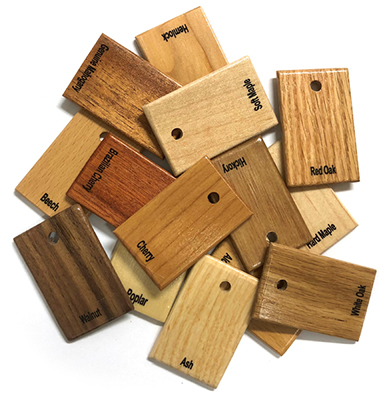 Your choices don't stop there. We also offer these same wood species in nearly all wood balusters, newels, box newels, and starting steps.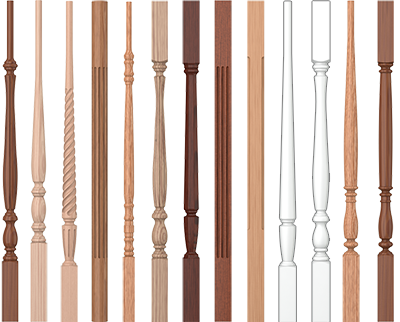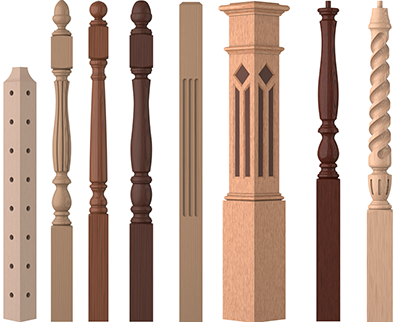 And, as your mind ponders those options for rebuilding your stairway system, know that we also have the treads, risers, and moulding products for your project. Whatever you need to create the stairway of your dreams, L.J. Smith has it ready for you!