September Specialties
September is an interesting month. Traditionally associated with "back to school," it also has the distinction of being Baby Safety Month, National Home Furnishings Month, and Shameless Promotion Month. We're tackling each of these specialty celebrations to show you how L.J. Smith ties in!
Baby Safety Month
The most serious month of the three, Baby Safety Month coincides with National Childhood Injury Prevention Week, which is September 1-7. As many first-time parents discover, a home gets seen through a completely different set of eyes when a child arrives. A treasured, older staircase in a home quickly turns into a troublesome concern when a toddler enters the picture.
Suzannah Stanley Hamilton discovered this challenge last year when her young child started walking. That's when she came to us for help. Her step-by-step story details how she used our baluster level kits to re-align her stairway. She swapped out her old wood balusters for classy iron balusters that now meet code regulations. Problem solved!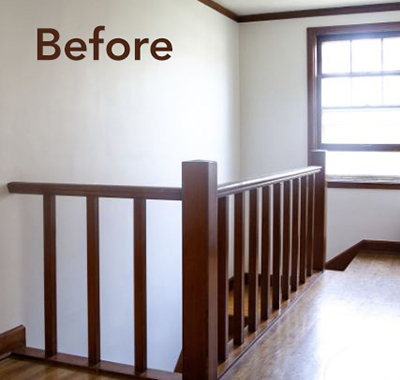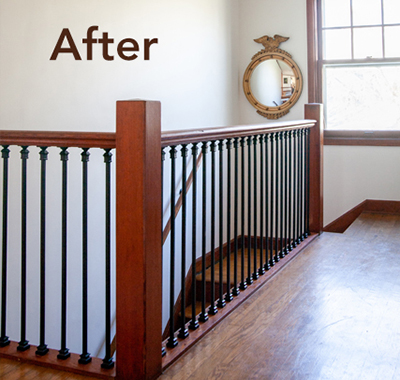 National Home Furnishings Month
When we think of home furnishings, our sofas, dining room table or even piano may come to mind. The anchor for a multi-level home is typically the stairway … so we invite you to think of your stair system as a key element of your home furnishings.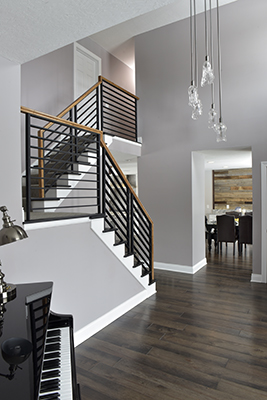 Whether you're looking for a wood stairway to blend in with other woods in your home, stand out in a unique way, or a little of both, we can help. This is a great month to get inspired, and we have the product offering to do that.
You'll see sleek tube and cable railings, refined wooden balusters, and a wide variety of other options. This is the month to see your home interior as a whole --- completed by your stairway.
Shameless Promotion Month
Definitely our favorite month! We get to tell you, quite shamelessly, about our wonderful products. Our company was started more than 135 years ago by L.J. Smith. Today we still adhere to the same high standards of our founder. However, we have more offerings than ever before.
Our 2021 New Products brochure features an array of products from all our Novo Building Products sister companies. Flip through the pages and you'll get inspired to look up at your ceilings to add wood beams, surround your interior doors with stylish finishes, and to consider panel systems to replace an old stairway.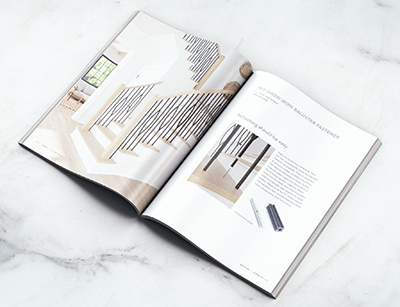 One final brazen tip: if you're looking for a good deal, make sure to visit our Bargain Bin --- featuring discounted pricing on close to 100 different products!