Creating an Attic Retreat
You won't find bulging boxes of old clothes or containers of Christmas decorations in Kate Pearce's attic. That's because Kate took part this year in the One Room Challenge, sponsored by Better Homes and Gardens magazine.
Through a transformation that took many hours, Kate and her husband Billy turned the attic into a guest room/home office retreat. Complete with a luxury bathroom, the in-home getaway is just a flight of steps away. However, when the renovation was done, the couple changed their plans. They liked it so much that Kate and Billy made it into their own en suite bedroom!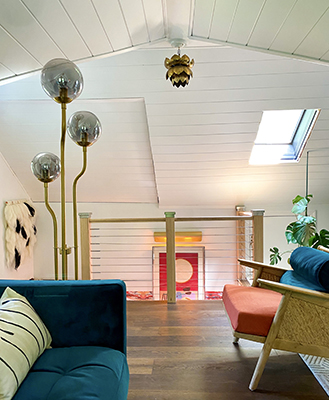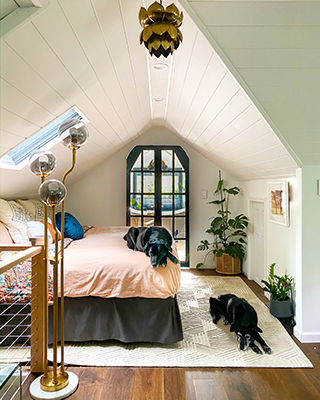 Creating a New Space
To increase the open space feeling in the attic, Kate worked with L.J. Smith to create her dream railing. She teamed up oak handrails with sleek stainless steel cable. The unobtrusive railing lets you actually look through the cables to make the space feel brighter and more approachable.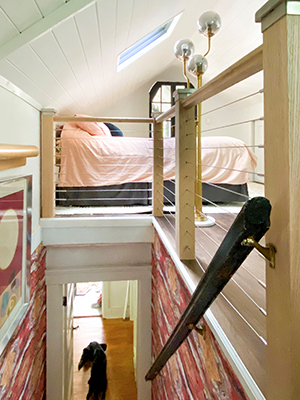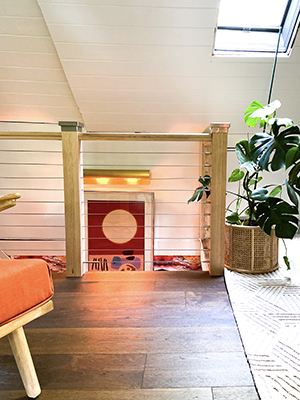 "We have low ceilings in the attic and not a lot of square footage in space," says Pearce, host of the site Kate Pearce Vintage. "I chose a railing system that opens the space up as much as possible while not be visually obtrusive.
"I love the modern look of the cable system from L.J. Smith. It plays off into the modern elements of the room and opens it up to feel as large and spacious as possible. You can basically look through the cable right to the decorative staircase."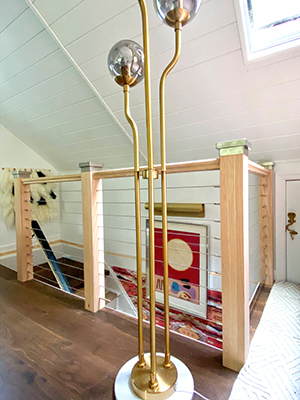 For the handrail, Kate chose a lighter wood railing to contrast the dark oak floors. "This stairway is a perfect design accent for this room," says Pearce. "The attic has now become our in-home retreat. We have a cozy TV nook where the children come up to watch morning cartoons as we start our day. And we end our nights up here happily tucked into our new bedroom!"