Stepping Up Stair Design with Decorative Stair Brackets
Whether you're building a new home or undertaking a major remodel, if you're a building professional we have a great way for you to add design appeal to a stairway system.
Our new Decorative Stair Brackets can be added below stair tread returns or on stair risers --- or both! This is a unique way to personalize a stairway with just a touch of creativity. You'll discover that the added interior stairway style design is a great upsell for your projects.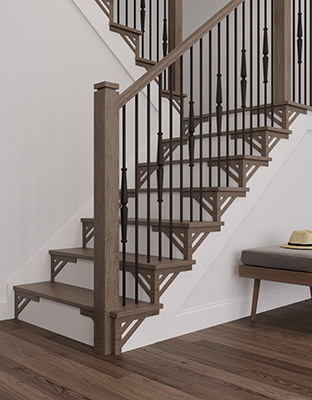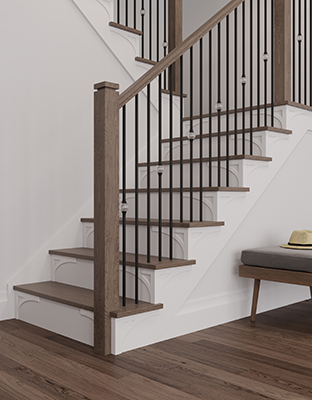 The modern, on-trend look of our stair brackets comes in two new designs. Select from a sleek, straight Mission-style design or a softly-curved shape. Each wooden bracket comes in left- and right-hand configurations. Available in Red Oak for staining and Birch for painting the decorative brackets complement any home's style.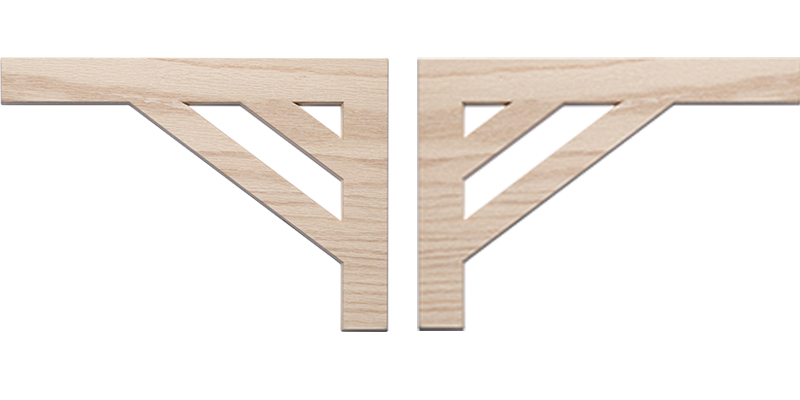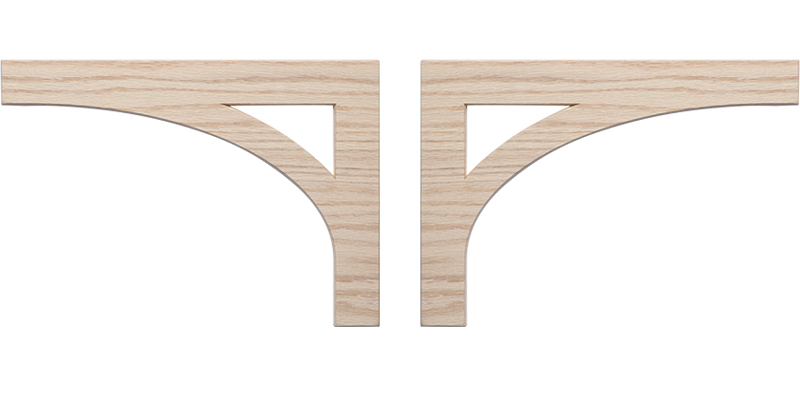 Each bracket measures ¼" x 11-1/2" x 8-1/8". Get creative and extend your design by adding the brackets in other areas of the home … such as to accent cabinetry or a mantel!