Step Up to a Fresh, New Look
If you're a building industry professional eager to give a "new look" to an interior stairway system, then we've got a great new product you'll be interested in! The next time you're constructing a new stairway, try our new Reversible Stair Risers.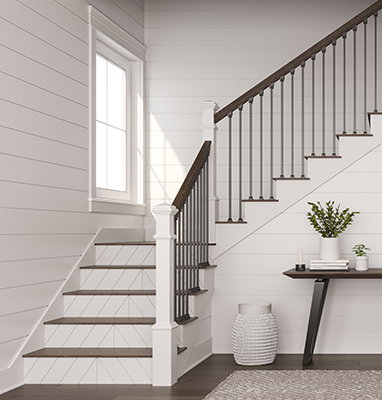 These new risers feature a shiplap design on one side and a beaded planking design on the other and are made of Primed Poplar. The 7-1/2" high risers come in a variety of common lengths. Each ¾" thick riser can be ordered in lengths of 48", 54", or 60".

The new risers can be mitered to the stringer to "liven up" the look of a stairway. You can paint them an accent color to create a stand-out staircase.
When you want to make your new home projects stand out, consider our Reversible Stair Risers. The versatile designs let you reverse them to select the option that best fits your job.