Step-by-Step Tips for Selecting a Stairway System
Here's a bad joke: How do you create a stair system? The answer: One step at a time.
All joking aside, the design of a new stair system for a home is easiest when you take it step-by-step. Start by understanding the anatomy of a stairway.
You know the purpose of a staircase is to get you from one level of the home to another. So, begin by deciding what type of posts you desire. In a Post-to-Post stairway, the handrail runs between the newel posts. In an Over-the-Post stairway, the handrail runs over the new posts by using handrail fittings.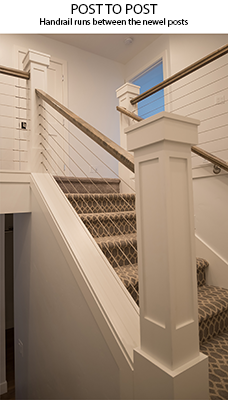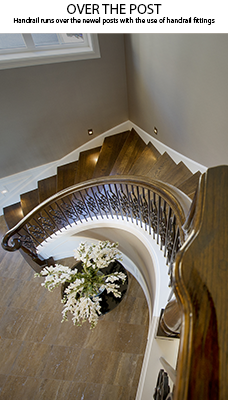 Step two is to determine if you wish to have an open tread stairway or a kneewall stairway. At the same time, you'll want to decide if your stair treads will be carpeted, feature a runner, be wood or even have a modern look with open risers.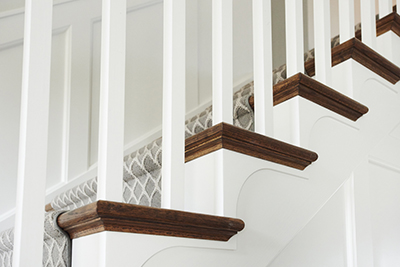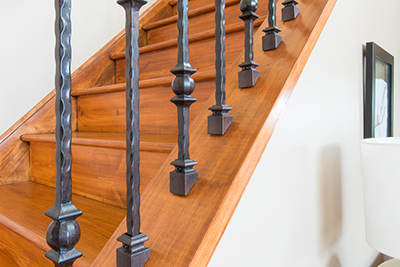 Step three is where you get to truly personalize your stairway system. There's space between the railing and the steps that must be filled in. You can do this with Stainless Steel Cable, Stainless Steel Tube, Panels, Iron Balusters, or Wood Balusters. There are hundreds of options to select from, and you'll want to choose the one that best complements your overall home design.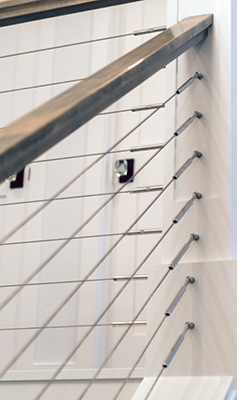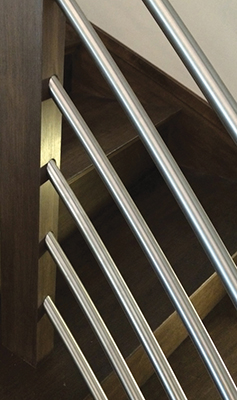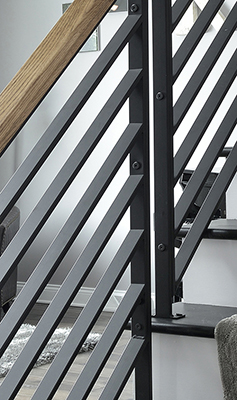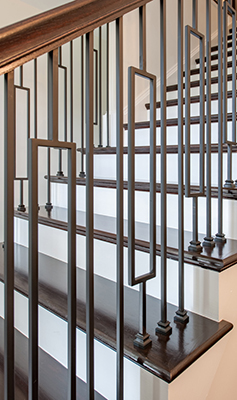 Next comes the selection of your handrail profile. This is where you decide how to "get a grip" on your new stairway system! L.J. Smith offers more than 30 wood handrail styles in a wide assortment of woods including cherry, beech, mahogany, and maple.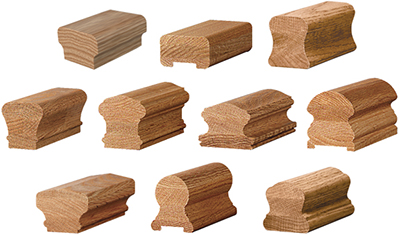 You're in the home stretch now. The final step is to select coordinating newel posts, which generally go at the top and bottom of the stairway (and on landings). Once again, L.J. Smith provides an abundance of options. Choose from box newels, over-the-post newels, post-to-post newels, cable or tube system wood newels, or cable system metal newels.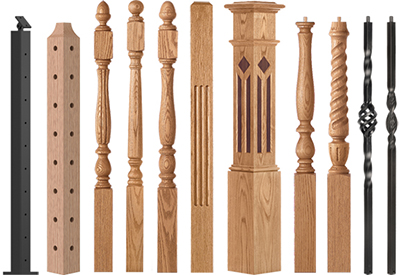 Finished! If you'd like to try a sample run at creating your own stairway system, try out our free online Stair Designer tool. It will take you through each of these steps and instantly display your new stairway creation!