Mix It Up
Wood balusters? Iron balusters? How are you supposed to decide what will look best in your home?
Here's an idea: mix them up! One of the hottest design trends these days is to use both wood balusters and iron balusters in a stairway system.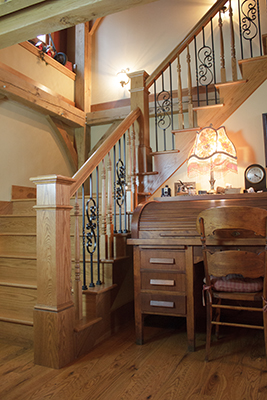 You can create any distinct look you like when deciding to "mix and match" two different balusters. Start by deciding on a pattern. What about one wood baluster followed by three iron balusters? Or, four wooden balusters followed by one stand-out iron baluster? The repeating pattern is up to you to decide.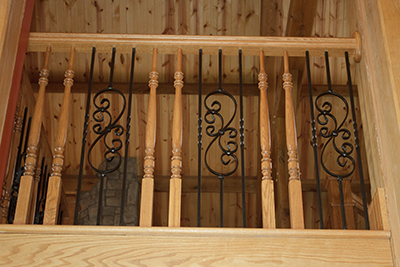 How do you determine the repeating pattern? Look around the space in your home where your stairway is located. What do you see?
If your eyes roll immediately to metal accents in the room, like lighting, door hardware, and artwork, then you may want to showcase more iron balusters. However, if you are looking toward "just a touch" of iron as a stand-out feature in the stairway, then wooden balusters may dominate your stairway.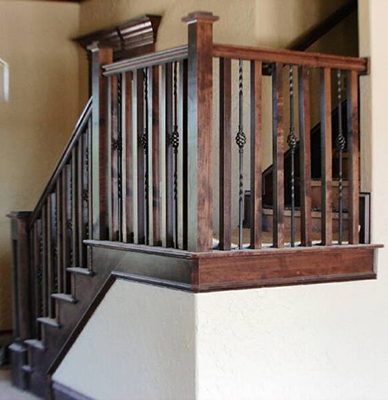 Don't forget, at L.J. Smith we offer 14 standard wood species and a wide variety of custom species. This may have an impact on your ratio of wood to iron balusters.
Imagine the warmth of Brazilian Cherry, Red Oak, or Mahogany balusters mixed together with striking iron balusters in Oil Rubbed Bronze or Satin Black finish. The options are limitless to create a unique and oh-so-personal stairway system for your home!