Distinctive Design Meets On-Trend Style: Four New Iron Balusters From L.J. Smith
Express yourself with our new iron balusters! Available in our Espresso Collection, we've added three 5 /8" hollow round designs—one with a single acrylic orb (coming Fall 2021), one with a sophisticated ornate detail, and one with an expanded center diameter.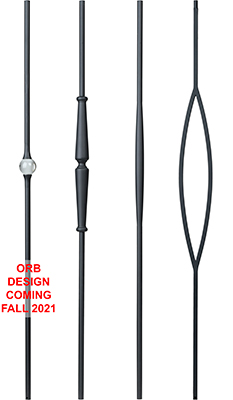 Looking for something a bit more daring? Try our new Marquise Center Design iron baluster. It's available in our Contempo Collection and pairs well with our plain ½" square baluster for a stand-out contemporary look.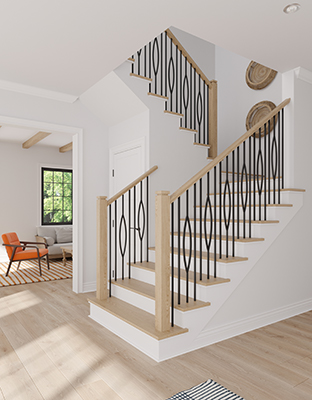 "Demand for unique iron balusters has been strong for the past several years," says Craig Kurtz, president of L.J. Smith Stair Systems. "We continue to design and introduce new iron products to meet the style demands in today's marketplace.
"With these four new iron balusters, homeowners, builders, and contractors all have the ability to create a truly distinctive stairway. These are balusters demanding attention. They stand out as exceptional accent pieces in any setting."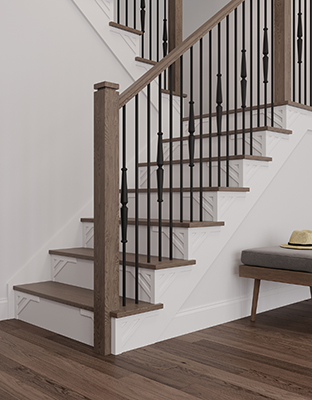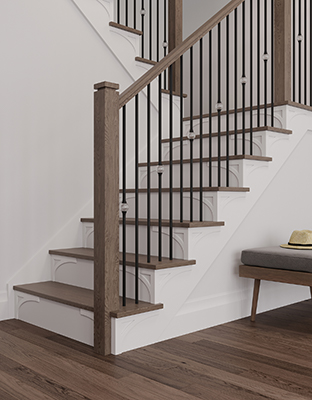 Whether you're freshening up the look of an existing stairway with a few select replacement balusters or adding an entirely new system, it's hard to resist these new iron balusters. All four designs are powder coated in a Low Sheen Black finish. Each 44" tall baluster can create a stand-out style in a home or commercial surrounding.